Hobby and Craft fair 2018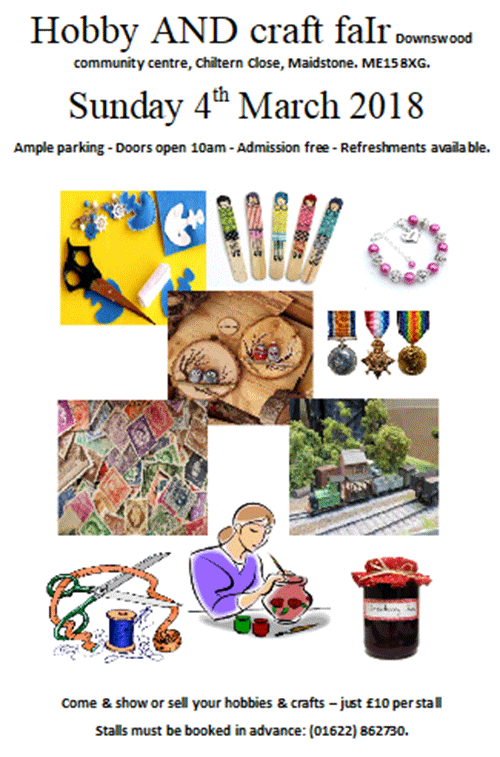 What's on in 2018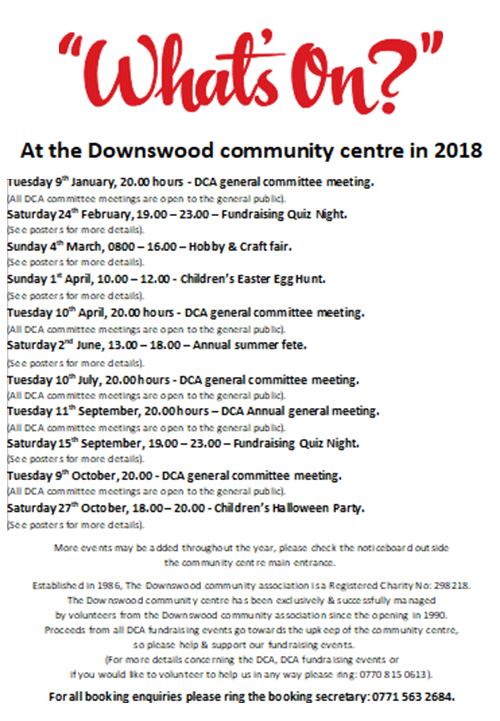 Centre Lounge Availability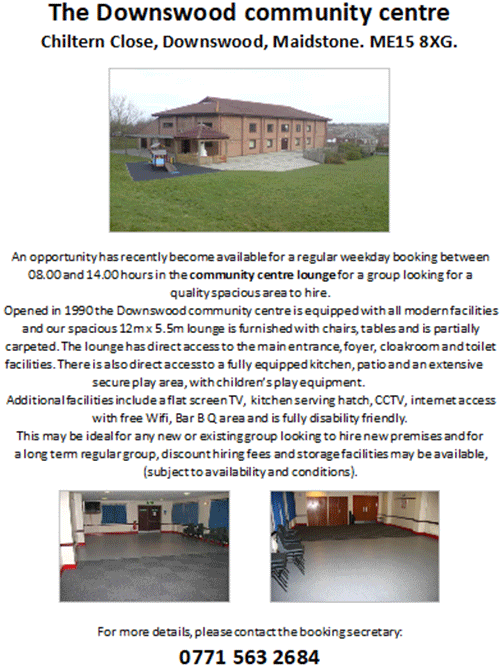 Couple of reminders to hirer's of the Downswood community centre; hiring fees and special deposit payment must be received by the booking secretary at least 14 days prior to the hiring date please. The booking secretary cannot accept cash for these payments. All payments must be made by cheque or bank transfer. Unfortunately, because of a theft from the centre in March during a children's party and the cancellation of the hirers special deposit cheque, all special deposit cheques are now banked along with any hiring fees cheques.
This is how the DCA operates
The Downswood community centre has been exclusively and successfully managed by volunteers from the Downswood Community Association, (Registered Charity No: 298218), since the opening in 1990.